Scent Imprints & Mnemonic Trails
A profusion of words distilled into six evanescent fragrances
Is it possible to smell the meaning of a publication? What if the content of a book could be extracted and blended into a perfume? Its meaning infused in a few volatile molecules and transmitted through the medium of air. Its essence received in the nose, travelling through the olfactory bulb, the amygdala, and the hippocampus, mingling with the limbic system. Along the way, the scent affects emotions, stirs up memories, and unlocks involuntary associations. Gently, viscerally, it nudges the readers to pay attention to its message and to (literally) put their skin in the game.
In perfumery, the French word "sillage" describes a scent trail that remains in the wake of its wearer. The fragrance of a publication thus disperses and lingers in the air, stimulating the readers' senses and perhaps even acting on those who come after. It conveys an atmosphere in a split second and persists after its source is no longer around.
To test this hypothesis in an experiment, we translated the thematic routes of FoAM's Anarchive publication into six fragrances meant for use on paper or in reading rooms. From words to scents, a Proustian moment in reverse.
"... a shudder ran through me and I stopped, intent upon the extraordinary thing that was happening to me. An exquisite pleasure had invaded my senses, something isolated, detached, with no suggestion of its origin."
—Marcel Proust, À La Recherche du Temps Perdu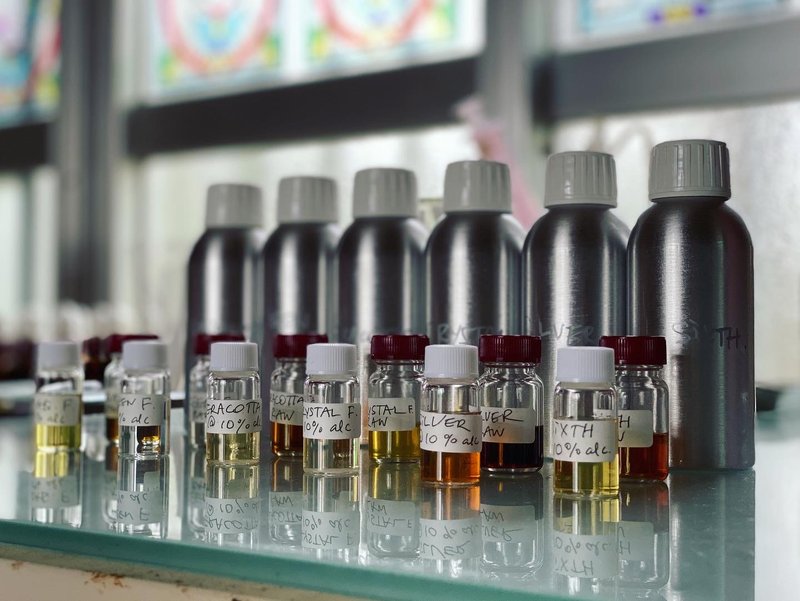 This literary and olfactory experiment began in the autumn of 2021—amid travel restrictions to curb the spread of Covid-19—and took place online, across nine time zones. The fragrances were mixed in the humid, tropical climate of Ishigaki and tested during a cold winter in Brussels (respectively Af and Cfb in in the Köppen–Geiger climate classification system). After several iterative rounds, the experimenters were satisfied that different noses could detect the atmosphere of the publication in both climates (bearing in mind the many cultural and individual differences of scent interpretation).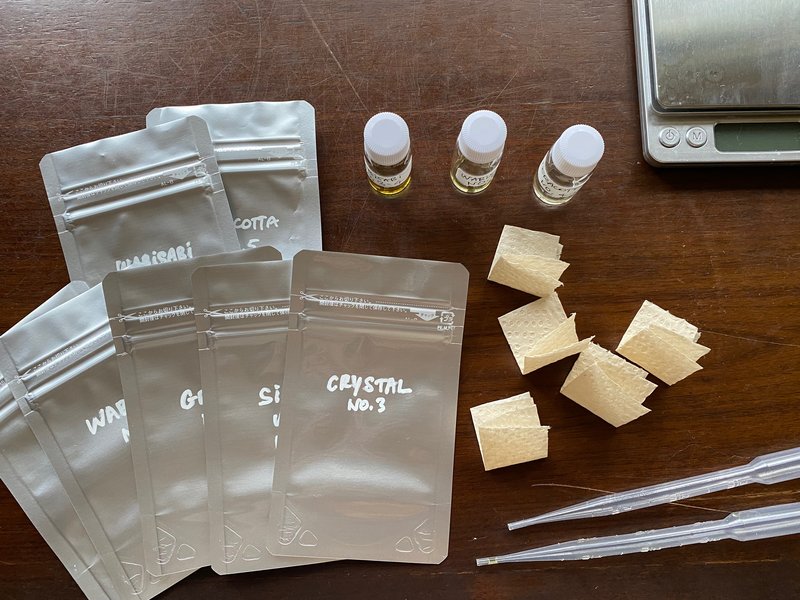 Suggestions for use
Five fragrances can be dispersed on test strips, on books or bookmarks, diffused in the air of home libraries and reading nooks. Four perfumes are safe to use on the skin, with the exception of Smoke & Mirrors and the Sixth Scent.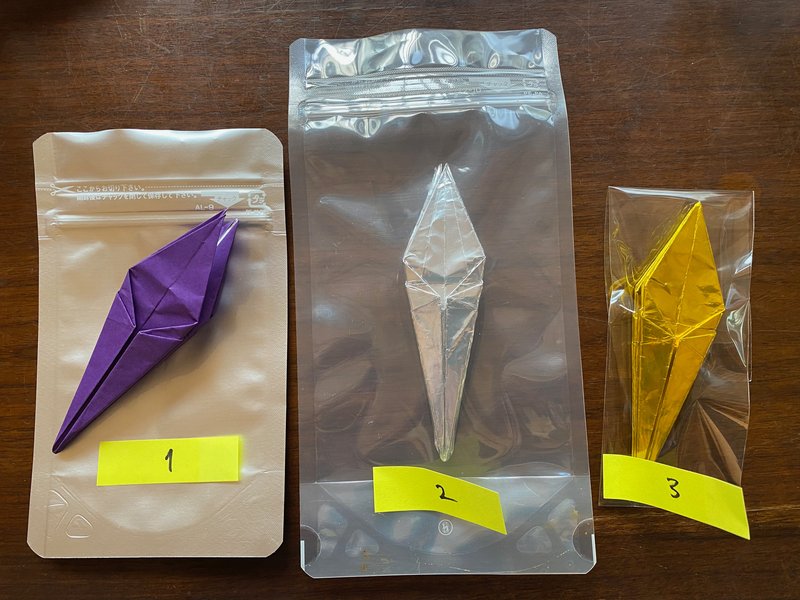 The Sixth Scent can be experienced using a unique origami diffuser. Try smelling the flower in combination with the other fragrances, and notice how they change.
---
Scent Imprints & Mnemonic Trails is an olfactory art object (currently in production) and a fascicle in FoAM's Anarchive.
Created: 03 Mar 2023 / Updated: 04 Mar 2023